Financing Information
For most Americans, home ownership is the culmination of achieving the American Dream. The home buying process can be an exhilarating and overwhelming at the same time. Exhilarating because of what it represents and the excitement of searching for, and finding, your dream home. Overwhelming because there are new terms to learn, lots of paperwork to complete and many different people required to help make your dream a reality.
With expert real estate and mortgage partners, a little bit of knowledge and prep work, buying your home can be seamless and easy. With that in mind, we're happy to introduce you to Pam Jamison! A native resident of Austin for almost 40 years, Pam began her career early as an investment banker and became interested in the mortgage business after investing in the 90's. She eventually opened her own mortgage company, giving her experience in operations management and loan origination. Pam is committed to her customers feeling informed and confident while working with her through the mortgage process.
Things to know about Pam:
Pam has over 20 years of experience in the mortgage business, including: origination, processing, and secondary marketing
Her proudest moments include seeing both of her sons graduate from the University of Texas
When she's not in the office, you may catch Pam boating, fishing, or hiking
Pam earned her BBA from the University of Texas, and went on to earn her MBA

Contact Pam today to get started!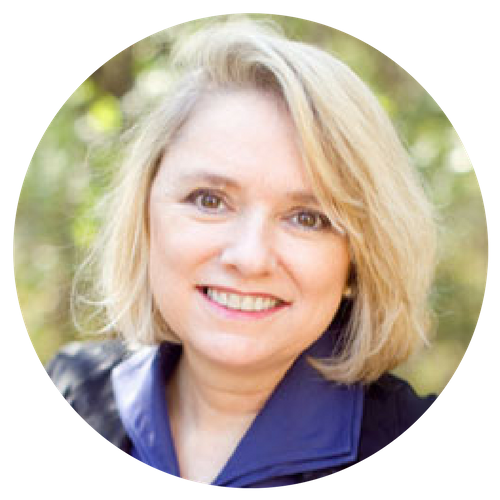 Pam Jamison
Mortgage Banker - NMLS# 277012
Prime Lending | NMLS ID #277012 | 8301 N Capital of Texas Hwy #195 | Austin, TX 78731
Office 512-637-0932 | Mobile/Text 512-775-1001 | Fax 866-908-0932
Pam.Jamison@PrimeLending.com | www.PamJamison.com
Go to www.PamJamison.com to apply!

Testimonials
" We would like to recommend Rhonda Durrill, Avalar Real Estate, to anyone searching for their dream home, in need of a transition home or ready to sell their current home. Rhonda was able to secure a transition home for our special needs family through her current listings and amazing broker network while our new home was in the final stages of construction. Thank you, Rhonda for your professionalism, speedy execution and translation of our specific family needs. "
- Kim & Tom Hartman
" Rhonda was an absolute pleasure to work with! We bought a house in Austin, TX while living in Los Angeles and handled the entire transaction over emails and phone calls until we arrived in Austin. Rhonda was very professional, knowledgeable and timely regarding the entire transaction. I would recommend Rhonda to anyone looking for a professional friendly realtor!!! I even referred her to my parents who are purchasing a home in Austin as well! "
- Marlene Luterman
" Rhonda was an excellent agent for the sale of our home in Steiner Ranch. She is very detailed oriented and knows what needs to be done to sell your home. "
- Barbara Manley
" Rhonda's experience, negotiation skills and overall support were key elents that enabled the sale of our home. The transaction was made more challeging as we relocated from Austin, Texas to the UK and Rhonda managed the whole process in our absence. She went way above and beyond what you would expect from a typical realtor and I hope that as a result of our business relationship my wife and I have established a long lasting friendship. I would strongly recommend Rhonda if anyone is seeking a proactive and responsive realtor. "
- Wayne
" When you are selling your home, smart pricing is paramount – can't be too low or too high. Rhonda's methodical approach to pricing was based on data, analytics and deep market knowledge that sees beyond the face value of what is on paper. She considers every facet – both good and bad – of your home. However, Rhonda's greatest strength is her tactful candor. She is a consummate professional, and she will tell you want you need to hear, not necessarily what you wish to hear. Therefore, as a seller, you go into the process fully informed and can base your decisions on reality, not wishful thinking. She is one of the best agents we've ever used. Exceptional. "
- Julie Wolk
" Rhonda is awesome! She goes above and beyond to make her clients happy. We were more than pleased working with her. "
- Kelli Fleenor
" After 8 moves, we are pretty picky about selecting the right real estate agent to represent our home. Hands down, Rhonda Durrill is the absolute best. Her pragmatic, deeply experienced, personalized approach is killer. She knows the market and is shrewd in determining the sweet spot price to ensure you are well positioned on the Austin market. She has top notch marketing and communicates often, with clarity and in a straightforward, no nonsense manner. I wouldn't choose anyone else to sell my house. If she is helping you find a home, she applies those same skills, and also brings an incredible, bada$$ery display of negotiation. She is wicked smart, funny and responsive. She understands the emotion behind your hunt for the right home, yet she uses her well-honed business instincts to help you make clear, appropriate and well-informed decisions. Finally, and importantly to us, she conducts business with deep integrity and professionalism. She is, hands down, the right choice. "
- Julie Wolk
" Rhonda was very helpful with our home search. The entire process went very smoothly. We highly recommend her! "
- Kathy Wendt
" We LOVE Rhonda Durrill!! We just bought a home in Austin, Texas and Rhonda was a complete pleasure to work with. We cannot say enough about her level of commitment, service, professionalism, knowledge and advocacy. From our first conversation, we felt understood and supported. She worked through all of the unexpected challenges of our deal with patience, creativity and persistence until a solution was achieved. Rhonda went above and beyond to help us get the best house for us. We heavily relied upon her as my husband and I were only able to visit Austin once during the whole house-hunting period/transaction. We trust her completely and highly recommend her without any reservations!! "
- Jeanette Hoenig
" I highly recommend her if you're looking at buying in the Austin area. She is so wonderful and helpful and I appreciate all she's done for me and my family. Thank you, Rhonda, you rock! "
- Becky Burgess
" Rhonda helped us purchase our first home, and she is very knowledgeable about every detail of the process. She is highly professional and responsive to all communications. For first-time buyers, she was incredible at explaining every step and making sure everything was taken care of behind the scenes. She gives honest opinions about homes and points out anything that might come up on inspections that she sees on tours. She looked out for our specific home interests and sent us prospects frequently via email. She treated us like family, and I trust her judgement and professional abilities. We could not have asked for a better experience, definitely recommend her to any home buyers! "
- Matthew Hamilton
" If you're looking for someone who knows her stuff, then look no further! Rhonda is ON it! "
- Jennifer Castaneda
" Without any reservations, my husband and I highly recommend Rhonda Durrill! While everyone selling a home has their own set of challenges, our situation was especially difficult in that we were selling a home from another state – 1200 miles away! Rhonda made the entire process seamless! No matter what we needed or requested, she was there for us. She was accessible, proactive and professional. From our first conversation with her to our closing, she managed the entire process expertly and far exceeded our expectations! With complete confidence, we would hire her again as well as recommend her to anyone buying or selling a house! "
- Simone & Jay Thomas
" Rhonda was an excellent agent for the sale of our home. She is very detailed oriented and knows what needs to be done to sell your home. She handles all the little things and the big things very professionally. Rhonda always returned our calls, text messages and e-mails very promptly, even if they were not that important. She helps things run smoothly, even if there are major bumps in the road. Her negotiation skills are truly excellent! We had two offers on the same day, and Rhonda got what we wanted in the negotiation for the right contract. We also enjoyed Rhonda's great sense of humor and keeping things light in the moments of stress! We highly recommend Rhonda as a realtor, she is very personable and knows her stuff! "
- Austin Babs
" Having Rhonda as your realtor is hard to beat! She outgoing, friendly, personal and you always feel you are the most important person. She knows her stuff and is always on top of things, making sure there are no surprises. She gave us great advice on how to make our home more attractive to the market; what to update, what to replace and what to leave alone. She has a repertoire of great handymen, painters etc. who all worked out great. She drove staging the house and it turned out great. She went way beyond what we have ever seen from any realtor. Rhonda is a true "Steiner Ranch Specialist": she sure knows what sells in Steiner Ranch - better trust her. We sold our house within 2 weeks. We can only recommend Rhonda to anyone who wants to buy or sell a house in this area. "
- Voelkl
" When our family relocated to Austin, we were referred to Rhonda by a mutual friend. I'm so grateful our friend recommended her because she exceeded all of our expectations. Rhonda is willing to help in any way, always on top of paperwork, punctual, and very knowledgeable. She went above and beyond to help us find the home of our dreams. 4 years later, we have come full circle. We called on the person who made our home buying experience so enjoyable to sell our beautiful home so that we could relocate once again. Rhonda was prepared the day she visited with comps, recommendations, a videographer/photographer scheduled, and we were listed within a week. Even better, she sold our home in just over 30 days!!! You won't find anyone better than Rhonda...look no further! "
- Kassidy Thomas
" Rhonda is a true Steiner Ranch Specialist, she sure knows what sells in Steiner Ranch! "
- Rita & Edgar Voelkl
Previous
Next